Lodge Lake is small, quiet lake tucked behind the Summit at Snoqualmie Ski area. Clocking in at 4.0 miles roundtrip and just over 800 feet cumulative elevation gain, the hike is a scenic, approachable option for beginners, families, out-of-town visitors, and if you're short on time. Starting from the trailhead, you take off south on the Pacific Crest Trail, climbing 450 feet and passing under chair lifts on the north-facing slope of the ski resort, then descend 350 feet to Lodge Lake.
We were looking for a sub-5 mile, snow-free hike to do together and to test out how Onur's knee injury would hold up. We figured we weren't going to get a Mount Rainier view since the cloud base forecast was 6,000 - 12,000 feet, so a hike to a lake with wildflowers seemed to be a good move. It was also nice that it was less than an hour drive to the trailhead, off exit 52 on I-90.
It turned out to be a wonderful hike! Aside from the pretty lake views, we loved seeing Snoqualmie Mountain, Guye Peak, and Red Mountain as we climbed, fields of bright paintbrush in peak bloom, and hiking underneath stationary chairlifts in the ski area. We also battled bugs at the lake and shoulder-high brush on the trail, but luckily we came prepared by wearing long pants and toting along Picaridin, which worked well at keeping the bugs away.
Here are some highlights from our hike and helpful tips: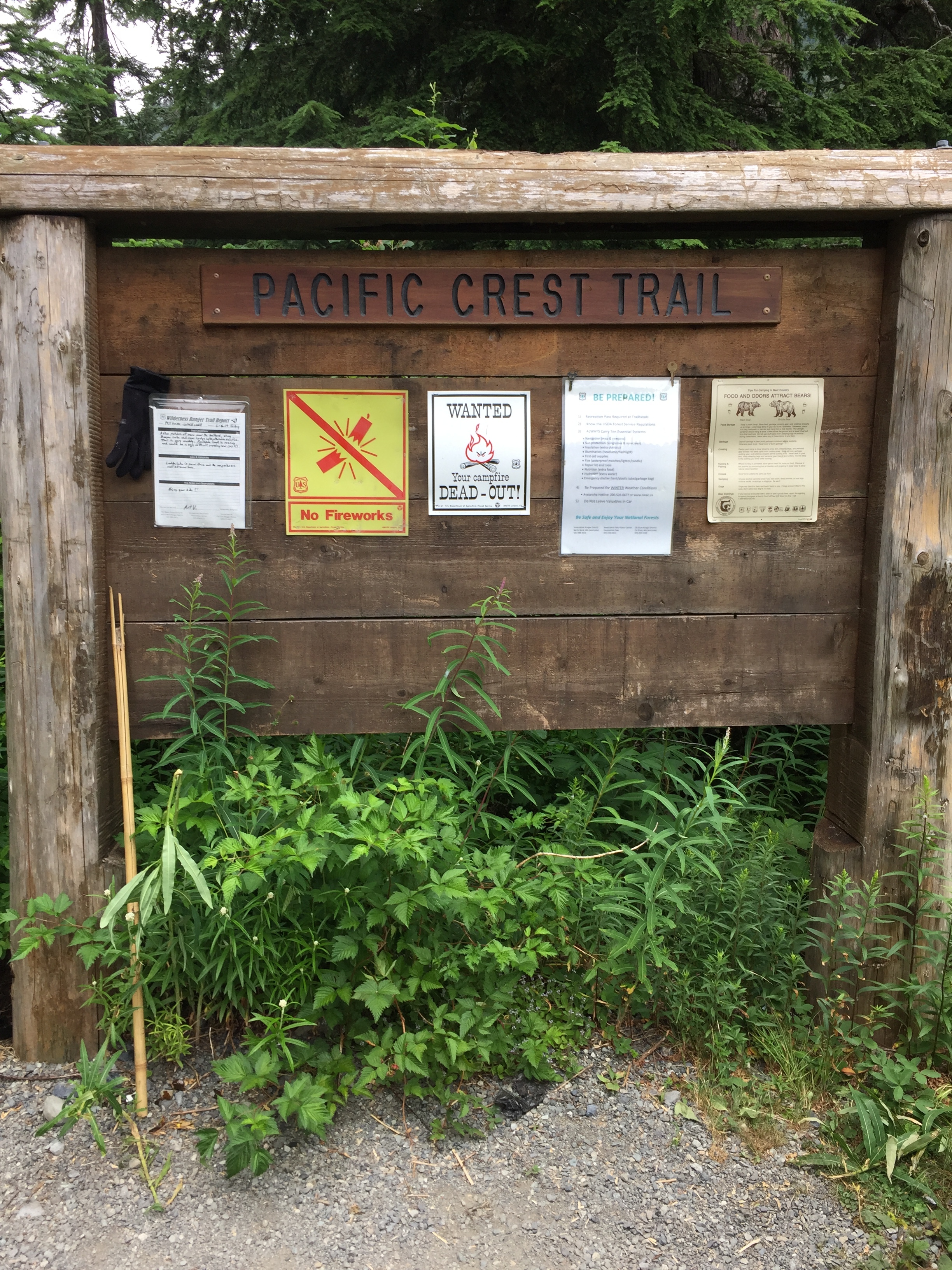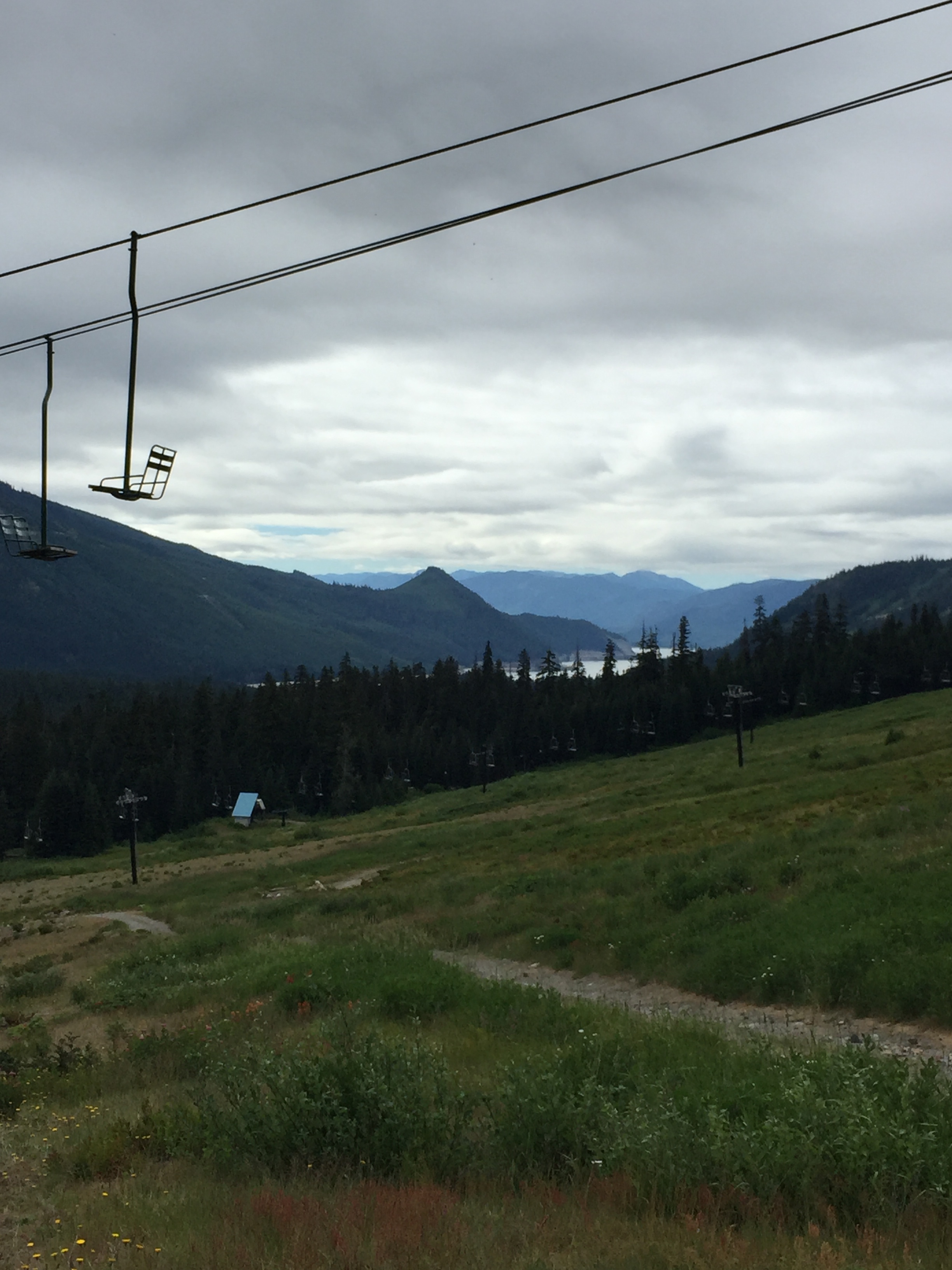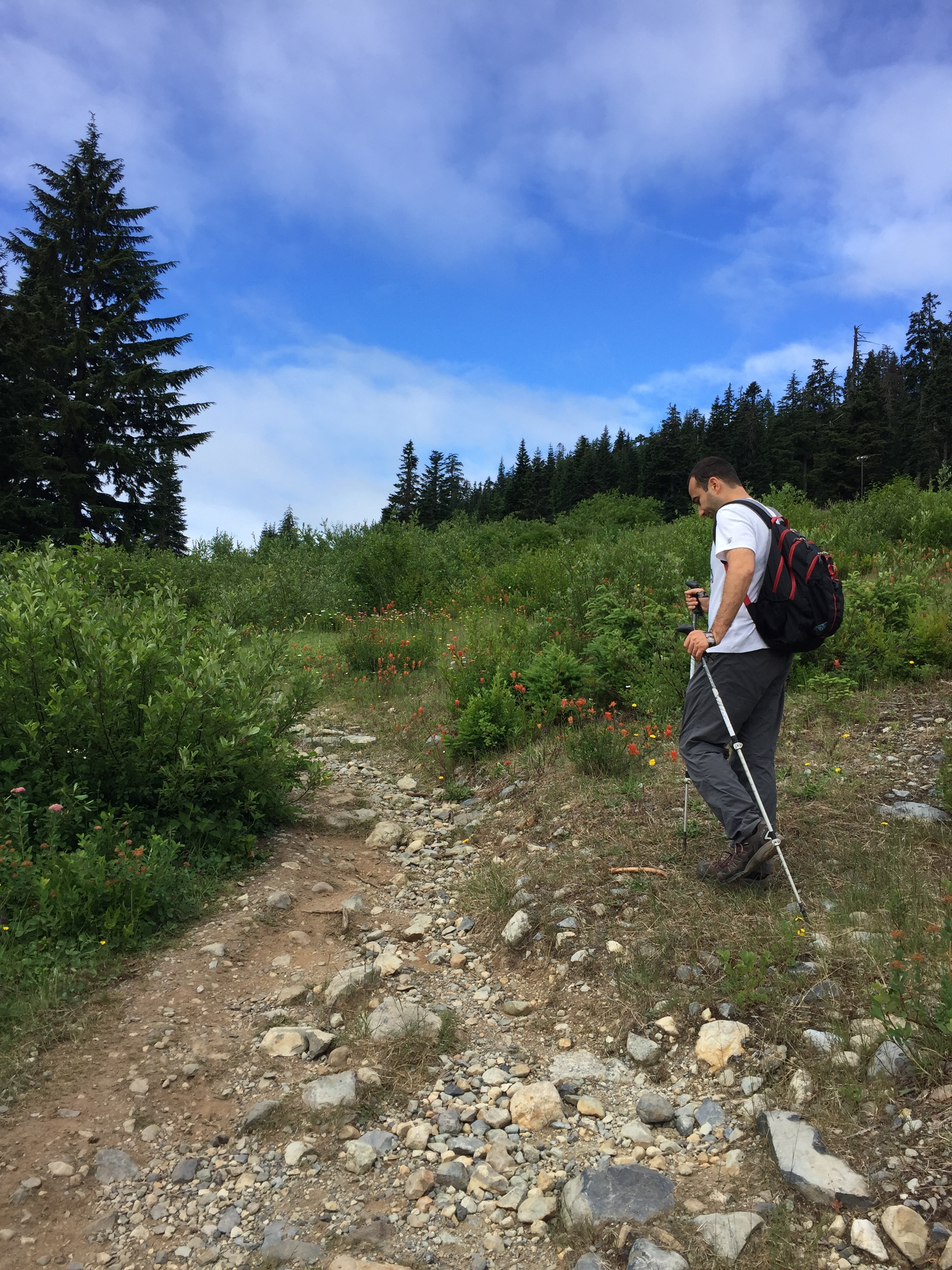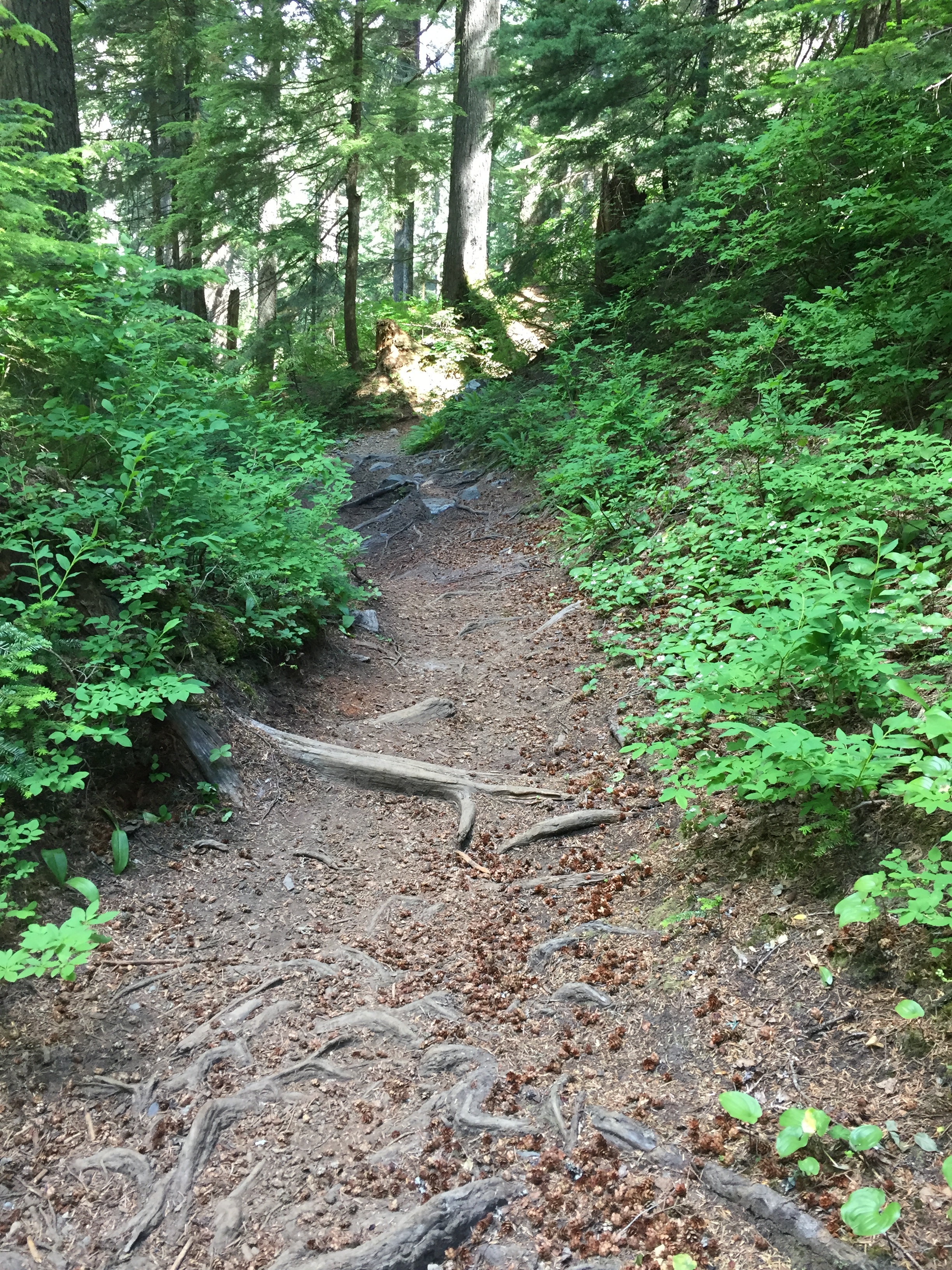 Helpful Tips:
1. Pack a hat, sunglasses, and sunscreen. The hike has about 0.7 miles of full exposure while passing through the north-facing ski slopes, and after that is partially to mostly shaded as you descend to the lake.
2. Wear long pants (and a long shirt, if you've got one). As you hike south on the PCT, there are several brushy, overgrown sections of trail. We had both worn long pants, but wished we had packed long sleeve shirts too.
3. Bug spray is a must in summer. The bugs started getting bad when we passed Beaver Lake, which was almost swamp-like. They were also persistent at the lake. We sprayed ourselves with Picaridin and both noticed the bugs mostly leaving us alone afterwards.
4. Pack a map. Although the trail was a straightforward at the start, there were a couple points where it wasn't clear which direction to go. We were glad we had a gps and topo map handy to check our progress and make informed choices on where to turn.
5. Bring a snack for a PCT hiker. Knowing we might see PCT hikers on the trail, Onur and I brought extra energy bars with us. We ended up meeting a PCT hiker in the parking lot and Onur happily handed him a peanut butter bar. It was very sweet for me to witness Onur being a trail angel, and it also felt darn good to do something nice for a fellow hiker.
6. The Commonwealth Cafe, located just south of the trailhead on route 906 in Snoqualmie, is open year-round at the pass, and has salad, soup, fries, and sandwich options. Check the hours before you go.
7. Display your Northwest Forest Pass or America the Beautiful Pass when parking at the trailhead.