When Onur and I drove out of Lihue airport in our compact Honda Fit, the first thing we noticed was how green Kauai was—the trees, the grass, the lush ridges, the steep valleys—everything was covered in plants! We breathed in the warm, humid air, like a bathtub.
Kauai turned out to be everything we had imagined a Hawaiian island to be—remote, quiet, verdant, and breezy—like we had been plopped on a tropical island in the middle of the Pacific Ocean.
It was that and more, a relaxing and memorable vacation that was somewhat planned, but mostly not—giving us the freedom to make up our days as we went along. One day we plopped on reclining beach chairs, watched the ocean for hours, and listened to our audiobooks (Becoming by Michelle Obama for me, The Alchemist by Paulo Coelho for Onur). Another day we saw the island from the air, and the beautiful Kalalau Valley from the Pu'u O Kila Lookout in Waimea Canyon. We rented snorkel gear at a waterfront stand and swam at the beach in front of our hotel. We drove into Old Koloa Town and got poke bowls for dinner one night at Koloa Fish Market. We felt the island's calm vibe and slowed down to meet it.
Here are our favorite memories from our trip!
1. Jack Harter Helicopter Tour – Taking a "doors off" helicopter tour of Kauai was easily one of the highlights of our trip. Our pilot, Eli, flew us over the Na'Pali coast, Waimea Canyon, Mount Wai'ale'ale, and Manawaiopuna Falls—the waterfall in the opening helicopter scene in Jurassic Park.
2. Morning yoga - Onur's favorite part of the trip was the relaxing sunrise yoga led by Teri at our hotel, Ko'a Kea. Yoga started at 6:45 a.m., and was outside in the courtyard, just in front of the ocean. Hearing the soothing ocean waves, feeling the warm breeze and pale morning light was a wonderful way to kick-start the day.
3. Beach walks - Yoga mornings with Teri alternated with beach walks with Patti, who taught us what a kukui nut was (and cracked one open for us to sample :), explained why locals draw lines around sea turtles, and gave us tips on local gardens and places to eat. Since Ko'a Kea has beach access, it was easy to take a morning walk, evening walk, or even an evening swim :)
4. Relaxing at Ko'a Kea - Onur and I agree one of our favorite days was when we just relaxed on recliners near the ocean. We read, listened to our books, and treated ourselves to sweet, coconut-pineapple slush. Every morning, from 6:00 a.m. - 9:00 a.m., the hotel put out a coffee stand with the works, and then in the afternoon they put out ice-cold passion fruit water. It was so refreshing and cooling in the low 80-degree temperatures.
5. Snorkeling with tropical fish - Patti showed us a reef on Poipu Beach that was good for snorkeling and we snorkeled twice in the span of 24 hours—Wednesday, November 21 and Thursday, November 22 (Thanksgiving morning)—since our flight wasn't until the afternoon. I had brought along a trusty underwater camera that my parents had given us years ago, and absolutely loved swimming with those fish and trying to take pictures! I wondered if we should have taken a snorkeling tour, but I'm actually really happy we kept it low key—renting gear from Hoku Water Sports and snorkeling in front of our hotel :)
6. Fresh coconut water and coconut meat - My friend Andrew had recommended Island Taco in Waimea, and while we were sitting outside eating shrimp tacos with papaya, Onur noticed a coconut stand across the street. We went over and they chopped off the head of the coconut, tucked two straws in, and we drank it like nectar. For an extra $1, the lady in the stand scooped out the coconut meat for us to eat.
7. Waimea Canyon - It's kind of impossible to read about Kauai without seeing the words Waimea Canyon. I was really excited to see the cavernous red rocks and scooped-out valleys for the first time. Onur and I stopped at three lookouts along Waimea Canyon Drive, going all the way to the end at Pu'u O Kila Lookout to see the phenomenal view of Kalalau Valley. After that we hiked the muddy Pihea Trail and saw more views of the valley.
8. Kiahuna Plantation - Patti told me about Kiahuna Plantation when I asked her if she knew of any nearby gardens. It was a short walk from Ko'a Kea, and after stopping in at Kiahuna Plantation's guest services and getting a map, I shortly found this pretty oasis. It was exactly what I needed while Onur rested back in our room—a quiet patch of beauty with so many varieties of orchids.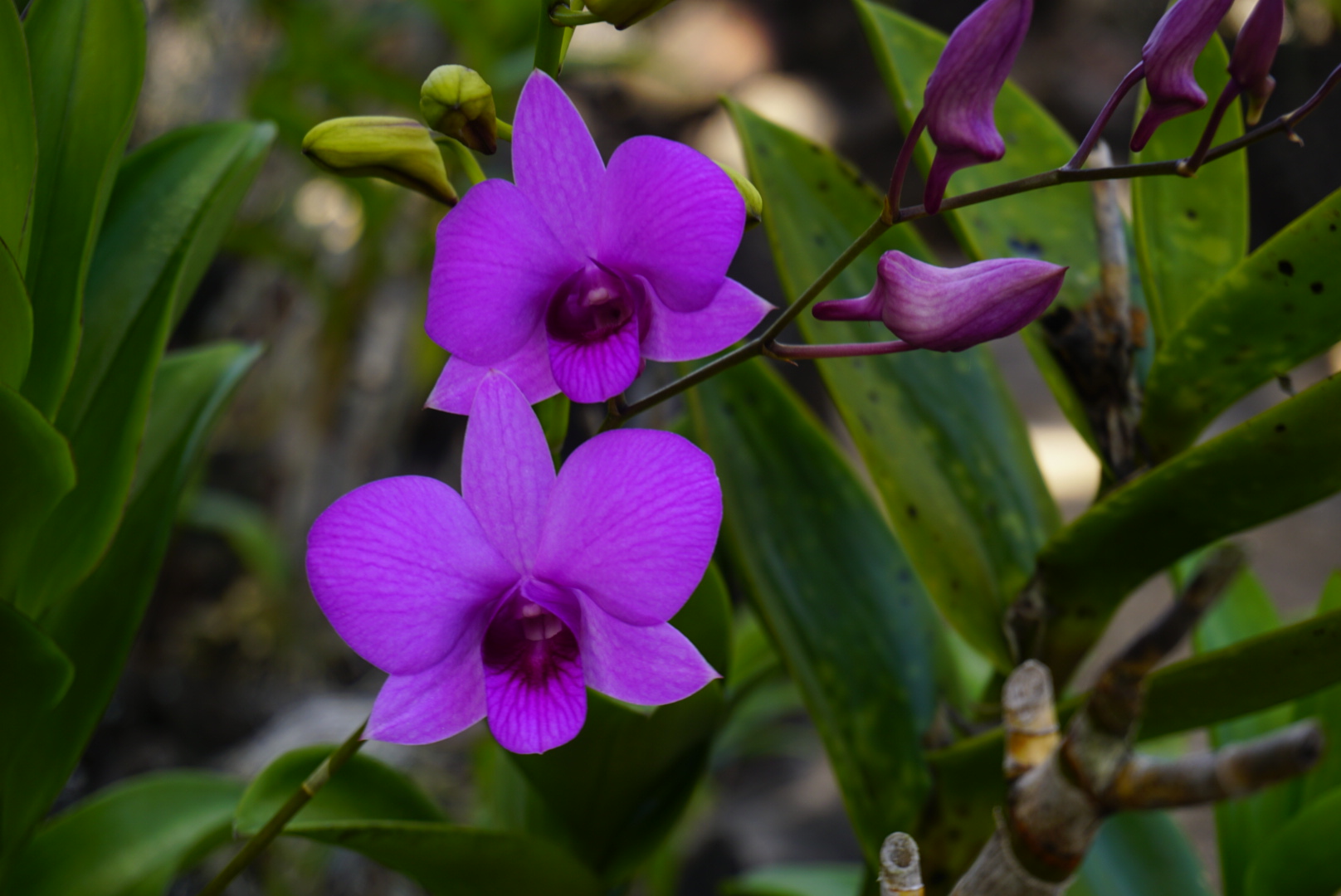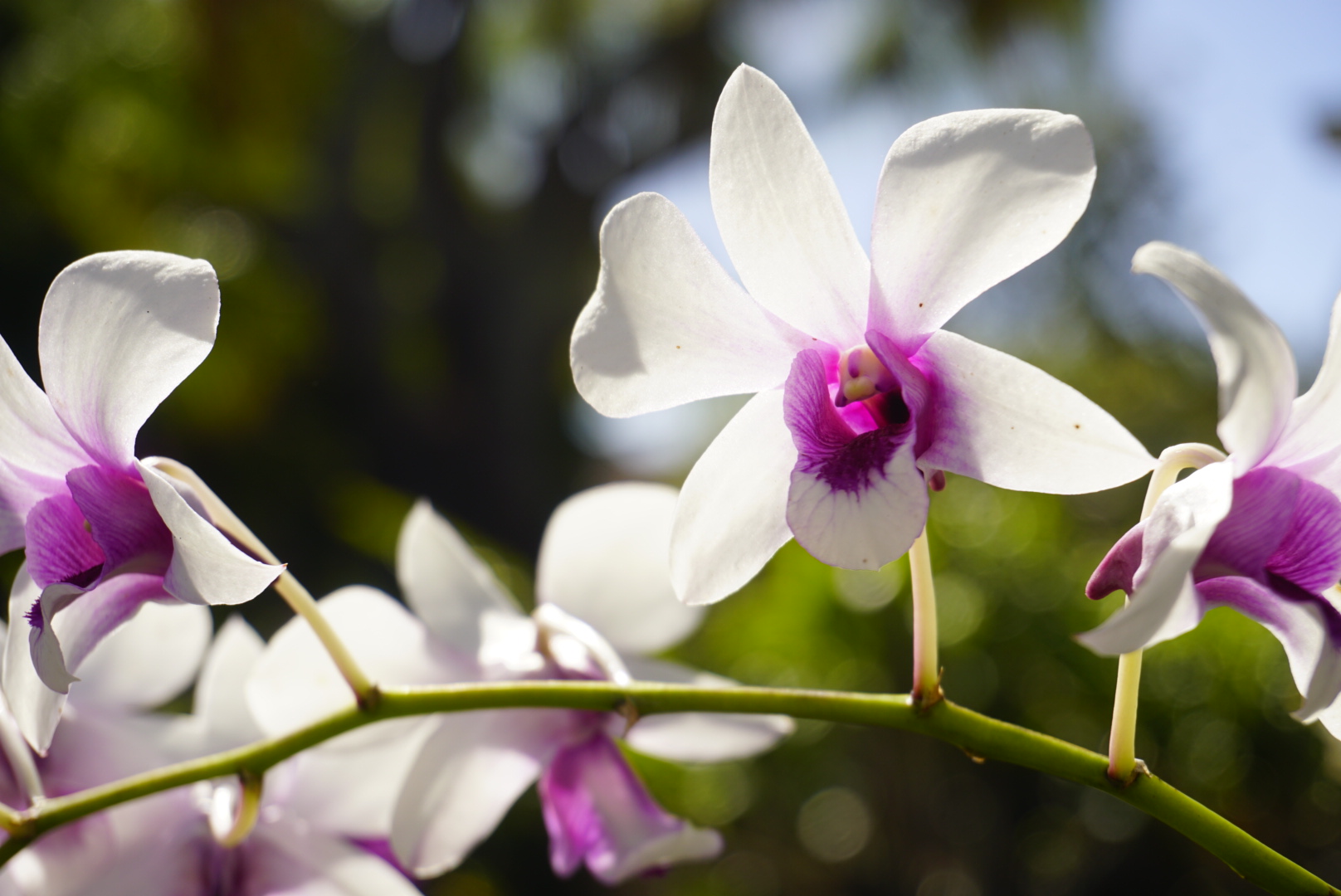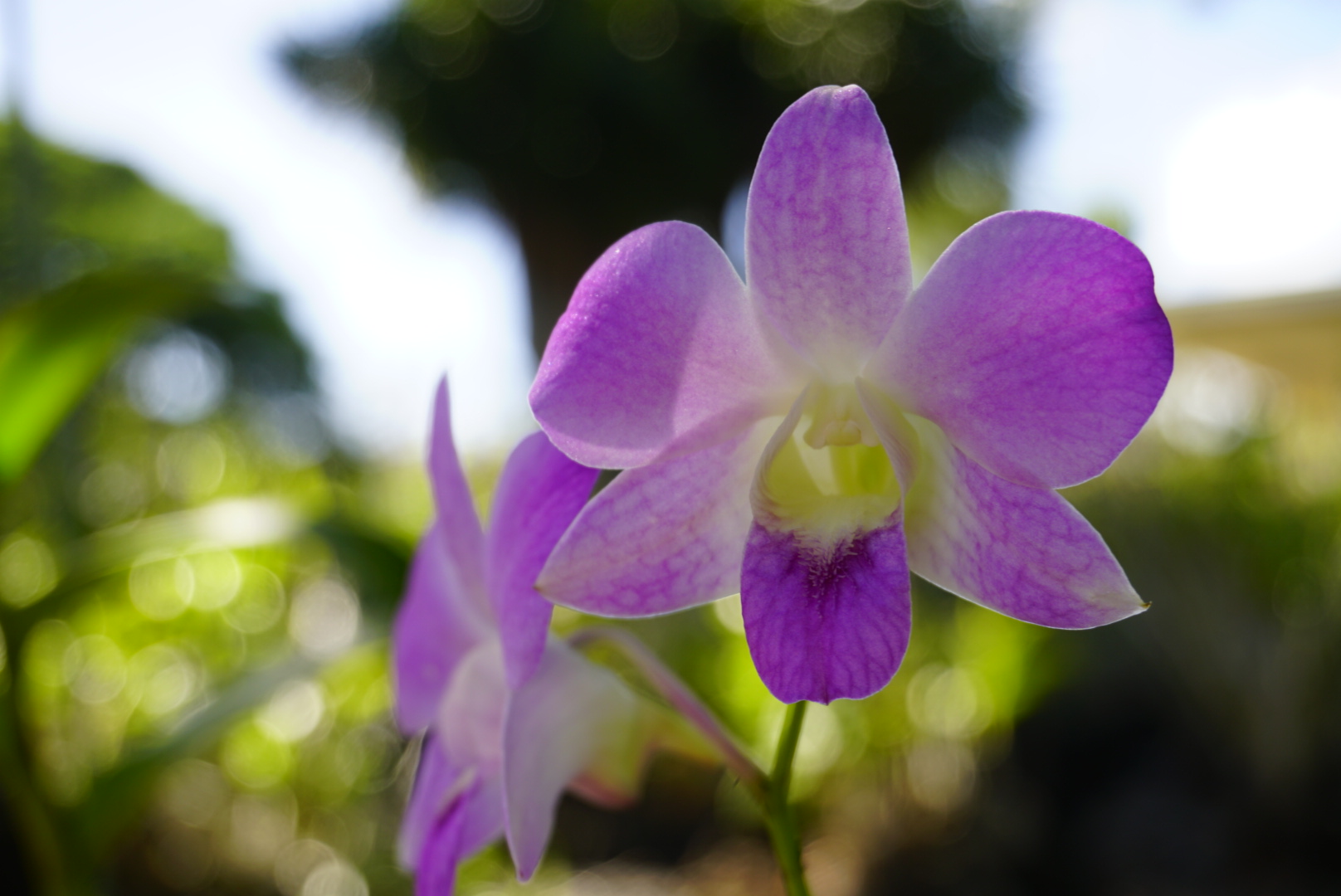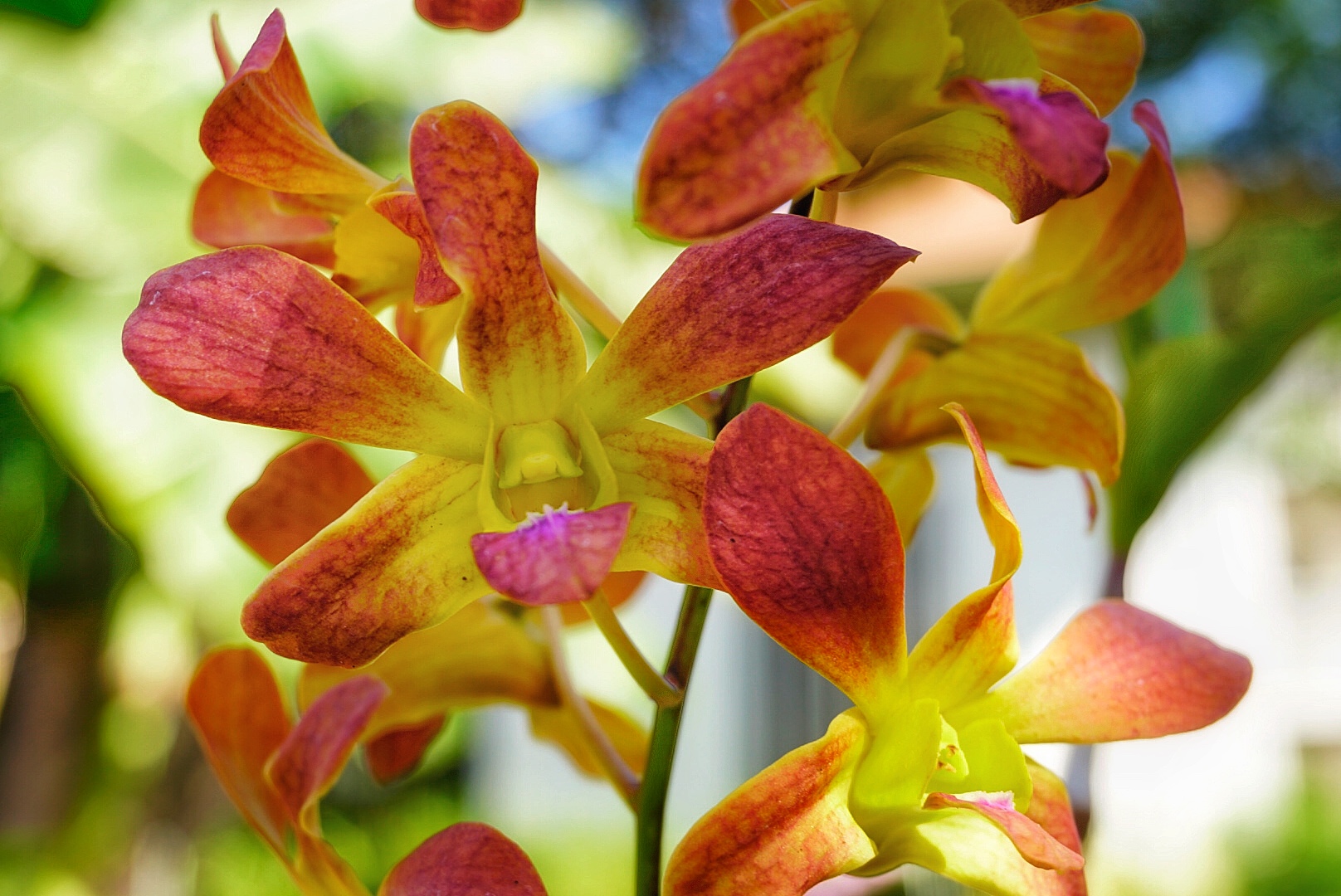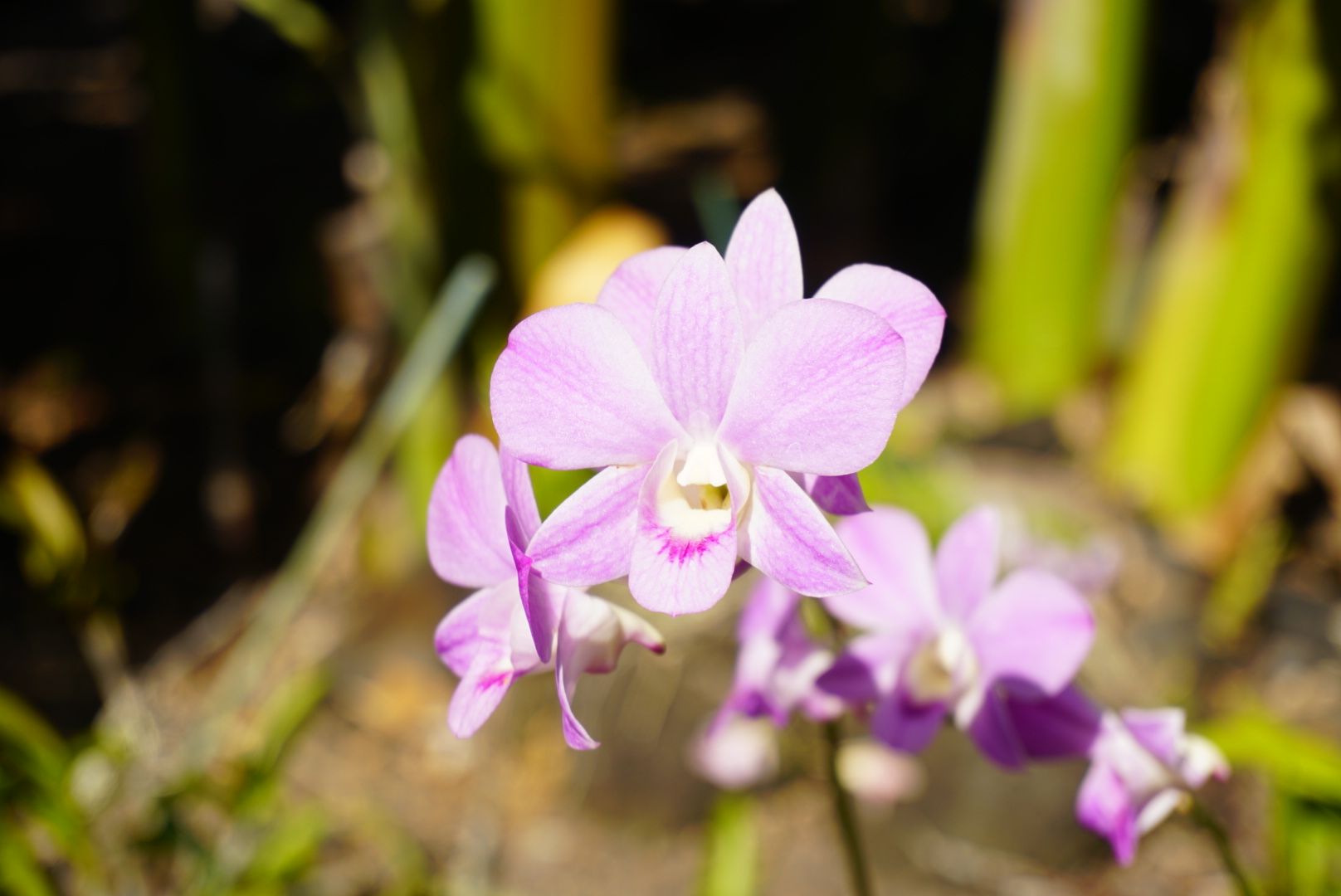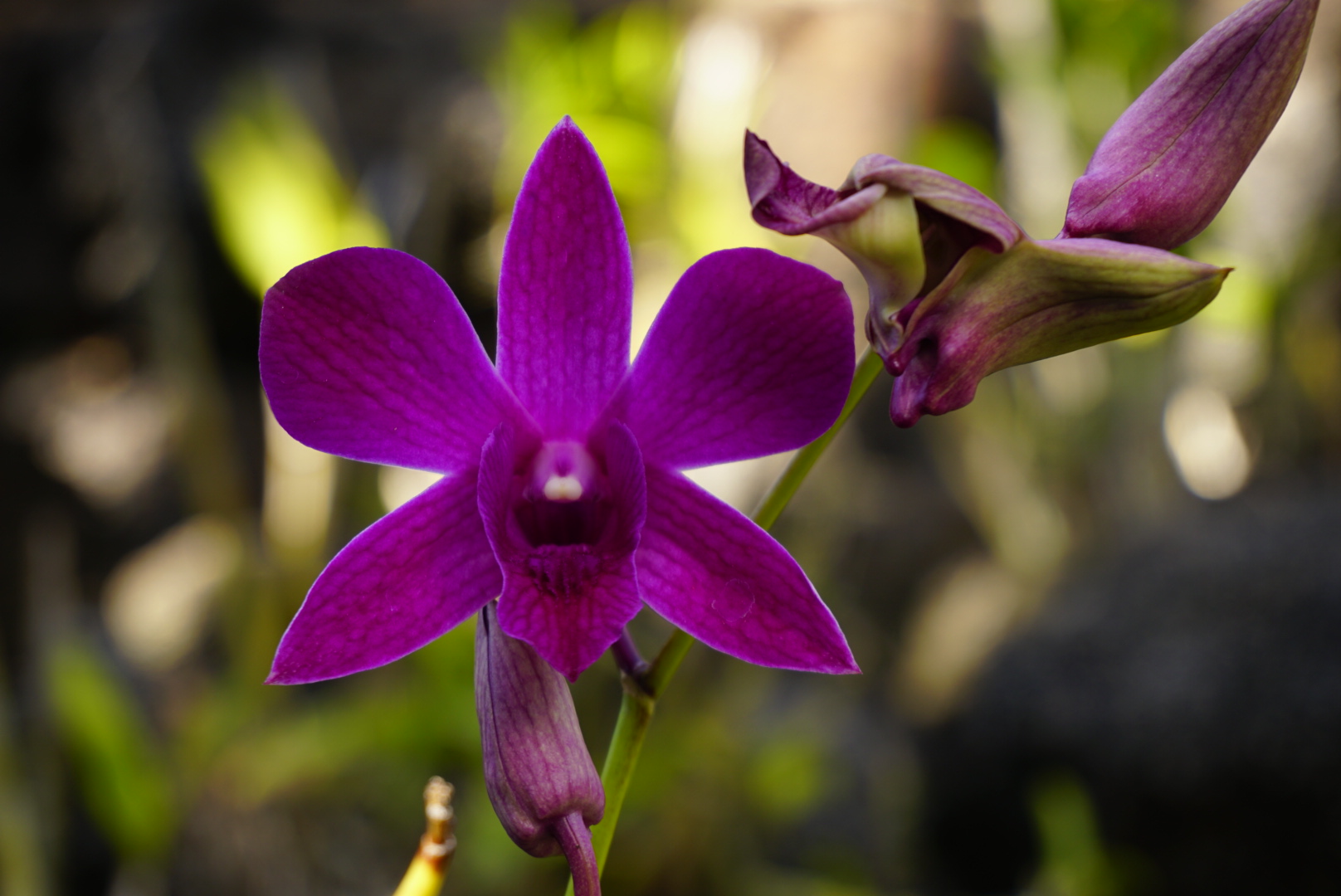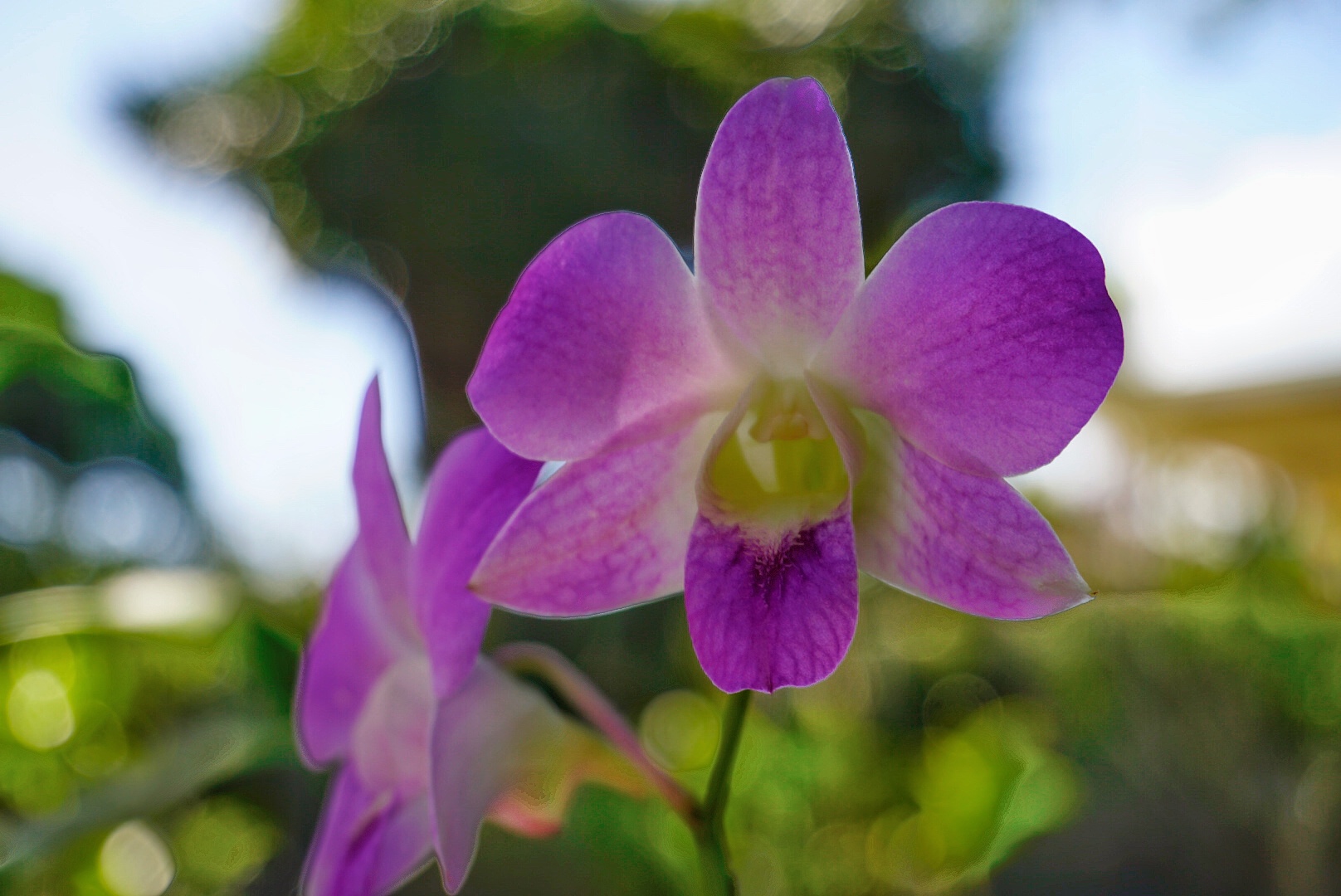 9. Tree Tunnel - This overarching grove of eucalyptus trees was fun to pass when we drove in and out of Kauai's south shore. It's a short, 1-mile long stretch of Eucalyptus Robusta, located on Maliuhi Road, just south of Highway 50.
10. Midnight - The resident cat of the south shore, Midnight, was a social creature, coming up to people and meowing for food. We never had any on us, but Midnight didn't seem to mind cuddles instead. We spotted her early in our trip, and it was always fun keeping an eye out for her, wondering if a sudden flicker or movement was in fact just a prowling lady.
All in all, we couldn't have asked for a better first trip to Kauai. We did not succumb to the gentle pull of seeing everything all at once, although it was certainly tempting. Seeing how relaxed Onur was on our lanai looking out into the ocean helped me relax, too. I remembered a travel tip I had read sometime back: Assume you will return. So, that's what I did. Did we see everything? No. Did we feel satiated with rest, a pleasant stay, and island memories? You bet.