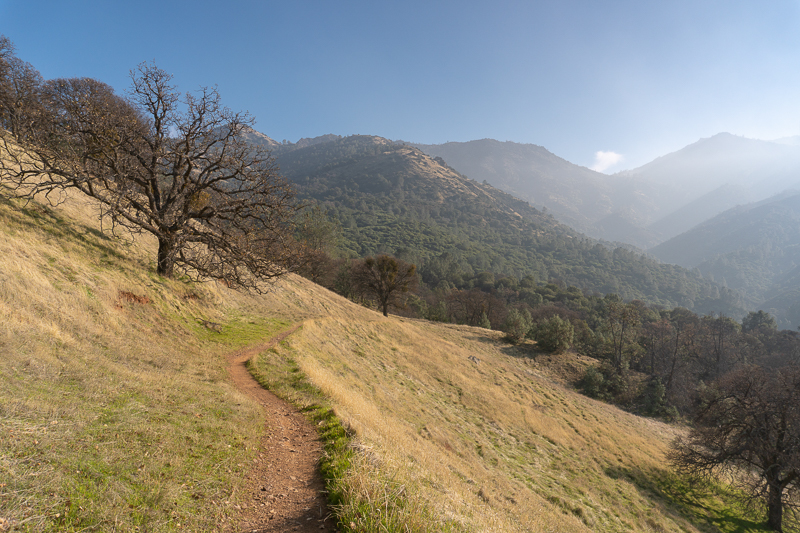 What do Mount Diablo and honey lemon ginger tea have in common? Absolutely nothing, except they are both enjoyable in the wintertime. Recently I was up on Mount Diablo scouting a waterfall hike, and so I thought I'd share my favorite pictures from it, as well a single-serve recipe for honey lemon ginger tea. This week's inspiration: Rami Malek and Herb Kelleher.
The Mount Diablo Falls Trail Loop is a 5.8 mile round trip hike in Mount Diablo State Park, located east of Walnut Creek in the East Bay. Even though Mount Diablo is too hot and dry to hike in the summertime (the exposure alone is brutal), springs and creeks swell when the rainy season hits, creating multiple waterfalls along the Falls Trail. Typically it's a balloon-shape hike, out-and-back on the same fire road and looping around the Falls Trail. But I made a kind of twist on the hike by adding a detour to Clayton Oaks Road, which has beautiful overlooks of Donner Canyon. Hope you enjoy these pictures, and I will keep you posted when this hike is published on Modern Hiker :)
Single-serve Honey Lemon Ginger Tea
adapted from this recipe on The Spruce Eats
1 1/2 teaspoons freshly grated ginger

1 tablespoon fresh lemon juice

1 1/4 cup boiling water

2 teaspoons honey
Directions: Add freshly grated ginger to a large measuring cup, teapot, or tea infuser. Pour in 1 cup boiling water and let steep for 3 minutes. Strain into a mug and stir in the lemon and honey. Voila!
I use a microplane zester to zest the fresh ginger. I experimented with slicing it, but didn't get any ginger flavor that way. Hope you enjoy :)
//Inspiration//
This week I was inspired by Rami Malek, the actor who recently won a Golden Globe for playing Freddie Mercury in the movie Bohemian Rhapsody. Malek encapsulates Mercury's body language and musical intensity, shining in such a beautiful and heart-breaking way. What a brave, all-in, and triumphant portrayal.
Malek's tenacity to become an actor was also captivating to me. Here is his interview with Terry Gross back in November 2018. At 21:17 he talks about breaking into acting (you can click on the audio file below to skip ahead to it).
I also want to mention Herb Kelleher, the co-founder and CEO of Southwest Airlines who passed away on January 3, 2018. I had listened to his plucky interview on How I Built This with Guy Raz when it first came out over a year ago and immediately admired his grit, spirit, humor, and approach to growing Southwest.
I liked this exchange in particular where Kelleher talks with Guy Raz about focusing on profitability versus market share: You can listen to it at 25:49 below, and also find the interview on NPR here.
Have a great weekend :)
Melissa